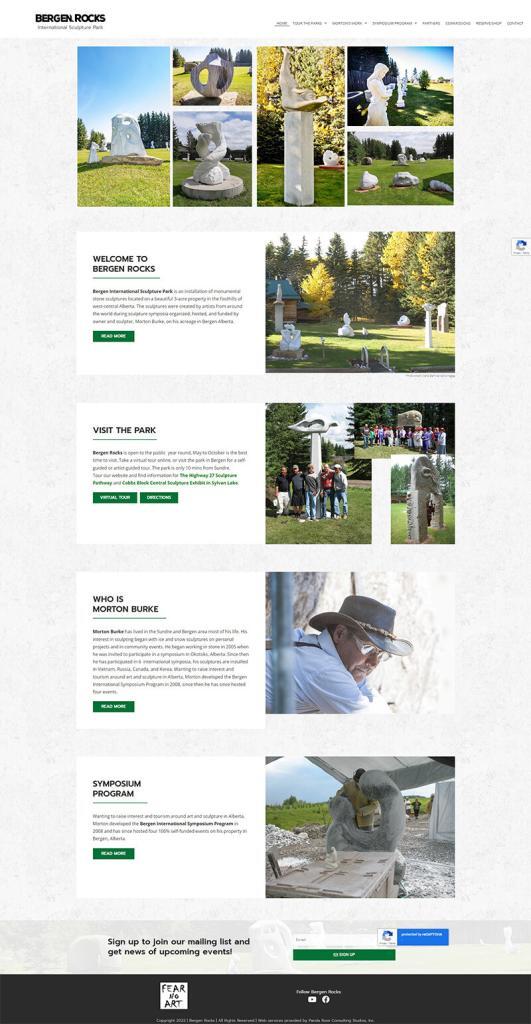 The Bergen Rocks Sculpture Park it's truly a hidden gem. We are completely astonished by the talent behind each of these sculptures!
First, we made a fresh logo for Bergen Rocks and then gave their website a total makeover. Morton has a lot of content and we spent our time organizing and communicating with him about the way to structure it. 
The end result is an informative, inspiring website that tells so many stories and invites you to visit.