Using Technology to Boost Your Business
Nearly all businesses employ some kind of technology to make running a business easier from the basic email, digital bookkeeping, and some kind of web page to very advanced systems that can make running a business almost completely automated.
Digital adoption is finding and using technology that is suited to your business needs. Digital technology is the tool you use to collect, create, and process digital information your company uses. It's very important to choose the right tools for your toolbox. Digital adoption will help your business to be competitive and grow. Digital adoption plans are never identical to another company's plan. With the help of our seasoned digital experts, you can enjoy a plan that is tailored to your business's needs.
Benefits of Digital Adoption
According to a study by BDC, there are many very solid benefits to digital adoption.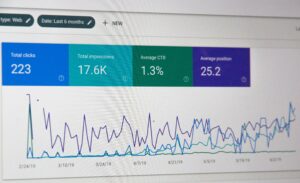 Higher Productivity- 60% of businesses surveyed reported higher productivity
Reduced Costs- 50% saw a decrease in over-operating costs
Better Quality- 42% reported their services and products were better in quality after digital adoption
Solidified Resilience- 64% of businesses said digital adoption made according to a post-Covid survey also by BDC
Better Financial Performance- 62% of businesses with advanced digital maturity reported high sales growth They were also 52% more likely to have more profit growth, 70% more likely to export
Higher Level Innovation- Companies after high-quality digital adoption were 329% more likely to have developed or introduced innovation.
Implementing Digital Adoption
Deciding to take the next step in growing your business can be exciting and a little daunting at the same time. There are a few easy steps to get ready to take things to the next level.
1. Write out a vision for your business-
Where would you like to be in the next year, three years, or five years? Work with your partners and employees to establish this vision.
2. Develop your action plan for digital development-
Choose one thing or a few things you feel your business would benefit best from. Create a timeline and assign responsibilities to achieve these 1 to 2-year goals. They can be very low cost and extremely easy to integrate into your company.
3. Find your digital solutions match-
Make a list of requirements and find the right solutions to fill those needs. Do not shop first! This will ensure you are getting exactly what you need to fulfill your company's vision.
4. Accompany employees through change-
It can be difficult for employees to adapt to top-down changes- why it is so important to get their feedback on the company vision. The solutions that will ultimately make their jobs easier and more productive will help you as a business owner with retention and with exit surveys should employees make a career move. Be sure to train employees on new technology thoroughly.
5. Continuous Improvement-
When someone starts a business, digital adoption plans are usually small, low-cost steps to achieve visibility, improve communication, and establish functionality. They may invest in keeping an eShop platform, design software, and other project management tools that will improve ease and quality.
When a company grows, its digital adoption plan will need to be reevaluated to suit its needs again. Each time this happens, there is an investment and a huge opportunity to take your business even further. This updated plan would use more sophisticated tools that can result in more integrated systems, consolidation of jobs, and the ability to free up time and workforce to expand the company in other more impactful ways.
Challenges of Digital Adoption
Waiting on implementation
Resistance to change
Higher costs than first thought
Expectations of systems not met
Systems in different departments at odds with each other
Unanticipated disruption
The Benefits of Utilizing an Outside Firm
Starting a digital adoption plan is super beneficial to any business- large or small! Often it is wise to seek outside consultation and help in implementing these steps.
Taking out the guesswork
Experienced teams can work with you
One stop shopping
Resources galore!
Another amazing benefit right now of using an outside firm in Canada is the Canada Digital Adoption Program (CDAP). If you have a small to medium-sized business, we can provide an assessment for the Canadian Digital Adoption Plan that if approved will reimburse up to 90% of the cost of developing the plan up to $15,000. If approved for this plan, your company can apply for a 0% interest loan of up to $100,000 to implement the plan. This is a fantastic opportunity for smaller businesses to gain a better digital advantage in comparison to larger companies! Please contact our Digital Marketing Agency to get an assessment started on your business today!